While it seems everyone is trying to "go green" these days, it is still an uphill battle to get people to appreciate that "green" goes well beyond recycling. One important and fast developing area for the broader go green movement, is green architecture. For those interested in this area, perhaps the best way to stay abreast of the latest development in eco-conscious architecture is to follow some of the industries top blogs. After researching hundreds of bloggers, these top 35 green architecture bloggers stood out as the best in their respective categories. From large constructional buildings to the small tasks at work, the bloggers you'll find in this list consistently offer some of the best green tips and insights relating to green architecture. So enjoy these top blogs and learn more about green architecture today!
Niche
: These bloggers remain in the niche realm, as they are specific to a small, yet important sect of going green.
1.
Shed Working
– Alex Johnson, author of Shedworking, has created a niche blog for those working out of their garden offices or "shedlike atmospheres." Johnson updates daily with recommendations to promote a greener office space. 2.
Green Strides Living
-Green Strides Living specializes in educating small business owners on how to live in a more efficient and green environment. Owner and Editor of GreenStrides Living, Joyce Benson focuses on inner architecture, consulting on how to create a greener space indoors. 3.
Architecture for Humanity
– A nonprofit and a blog in one, these Bay area bloggers are looking to provide green, sustainable living conditions for the less fortunate around the world. 4.
Green Blog
– Green Blog, another collection of posts from worldly authors, features the newest and greenest initiatives from major cities around the globe. This site should be visited often, as your city could be introducing the next eco-architectural wonder. 5.
Making Waves Marketing
– Let's Evolve is a blog that seeks to turn thought into action. While guest bloggers are here to promote awareness for future generations, the ultimate goal of the blog is to support wise, and ultimately green, business decisions. 6.
Case Verde Bela Vista
– These days many people assume "green" not only means environmentally friendly, but expensive too. Casa Verde Bela Vista -Building Green on a Budget provides affordable ways to build green while saving money. Check out this blog for ideas, as the bloggers did a great job of documenting the process each step of the way. 7.
Building Green
– A daily journal written by Katie Zemsteff, this blog follows an environmental reporter's accounts of green building issues around the Pacific Northwest. Divided amongst Projects, Water, Seattle, Energy, and Problems; she is able to cover all the grounds of green initiatives. 8.
The Green Workplace
– The Green Workplace is a niche blog that specializes in going green at work. While managers and CEO's make the bigger decisions at the office, this blog provides alternative ways for everyone to help the environment, starting at your cubicle. 9.
Real Life Leed
– Real Life Leed is a blog that stands by its title: All things LEED. This is a go-to blog for any query LEED related. If you're curious about anything LEED specific, not to worry, they've got it covered. 10.
Green Goddess
– A self-proclaimed female construction worker surrounded by men and "greenies," this goddess, Tanya Stock, gives a unique and refreshing standpoint from her unique position. Educated in LEED certification and architecture, "green" building seems to come naturally to this woman.
Informative
: These bloggers have set out to inform the general public on the history, background, legalities, and promise of green architecture.
1.
Inhabitat
– Inhabitat, is composed of a team of 5 editors, and was originally created as a forum for delving into emerging "green" trends in product, interior, and architectural design. Living by the motto, "design will save the world," these bloggers are passionate about creating architectural awareness. 2.
Tree Hugger
– A massive blog that has a link for everything green. The architectural bloggers provide ecologically beneficial ways to build from the ground up. 3.
The Sustainable Line
– The Sustainable Line: A Blog on Green Building, written by Andrew Michler, LEED AP is a personal blog providing many videos of green projects and proposed green projects for the future. Andrew is a member of the Institute of Green Professionals, and covers a multitude of green issues, outside of buildings. 4.
Live Green Blog
– Live Green gets straight to the point, in regards to the blog's purpose: "The matter of energy and sustainable is in fact everyone's problem." This blog serves as an open forum for people to discuss and contribute to various questions and concerns regarding ecologically friendly architecture. The majority of followers seem to be well read and up to date on such recent "green" topics. 5.
Landscape and Urbanism
– Author Jason King takes the green approach in taking you from landscape architecture to landscape urbanism. Holding a Ph.D. in Urban Studies, Jason is up to date with the latest green ventures. 6.
Green Building Law
– This blog focuses on the laws and regulations for environmentally friendly buildings. Now that more and more states are passing new "green laws," these laws are extremely important for all architects. Chris Cheatham, the author, breaks the blog down into codes and regulations, legal developments, and trends. 7.
Revision Dallas
– Revision Dallas is a city-specific blog that has taken a stand and encouraged other major cities around the country to go green. Take a look to see the latest Texan green architectural achievements. 8.
Peacock Moon
– Lora Roberts, author of Peacock Moon, explores all things green, and has an inspiring section on architecture. As a student studying environmental planning, Lora hopes to help communities become more sustainable in various architectures, both old and new. 9.
Progressive Times
– T. Caine, author of Intercon, blogs about topical issues regarding sustainability. Whether it's business, energy, the economy, or positive change- T. Caine has got it covered. A well-written blog, worth checking out for up to date issues..
Building
:These bloggers provided informative tips on structures both big and small, regarding the modern era's green initiatives.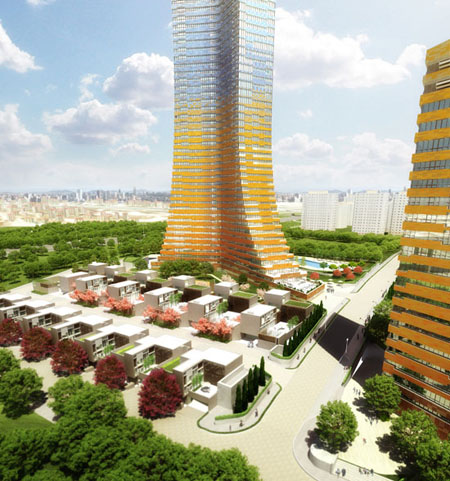 1.
Bldg Blog
– BLDG Blog, written by Geoff Manaugh, provides a green Californian's view on architectural conjecture, urban speculation, and landscape futures. 2.
Deisgn Ecology
– Josiah Raison Cain is a partner at Design Ecology, blogging about building differentiation amongst the green and non-green, so to speak. He pushes sustainable ecological design, and is on mission to push ENPIRS- it stands for Ecologically Net Positive Inhabited Restoration Site. 3.
Small House Style
– Small House Style demonstrates various ways to be green in your own home, just by making some minor changes. Whether you're building from the ground up or making slight changes to your old home, this blog has spot-on tips that make you wonder why you haven't been green this whole time. 4.
Jetson Green
– Jetson Green is updated daily, devoting posts to green innovation and architecture, primarily in the residential context. Editor Preston Koerner is a LEED AP, and has contributed many important LEED (Leadership in Energy & Environmental Design) certification initiatives to Jetson Green. 5.
Earth Architecture
– A slightly different type of "going green," Earth Architecture highlights the world's use and construction of "earth architecture." Author Ronald Rael, founder of eartharchitecture.org, highlights the historical use of earthly products in construction, while creating the same awareness for the modern era (in urban settings). 6.
Green Home Building
– Kelly Hart of Colorado, author of Green Home Building and Sustainable Architecture, is a true green architect, as he has lived in an earthbag/papercrete home that he built, himself. He has been trying to promote awareness for most of his life, and has a resume to prove it. 7.
Eichler Vision
– Teamwrkx Construction is a blog written by designers and construction-aficionados that are familiar with the basic components of making anything green. Visit this site if you are looking for a total green renovation, or just a simple switch, these writers give the best recommendations.
Remodeling
: These bloggers share their tips and useful anecdotes for remodeling homes and making necessary green changes. 1.
Green Home Desgin
– Jeremy Bonin, blogger of Green Home Design Architect, focuses on green home design, and specializing in customization inside the home. Jeremy is also an expert in renewable energy in and outside of the home. 2.
Green Labron
– Owners Robert and Greg give their personal play-by-play of building a green home, from their empty lot, to their finished product. Giving insightful, real-life advice, these guys hope to inspire others to build green as well. 3.
Eco Fabulous
– Ecofabulous puts a fashionable spin on sustainable architectural style. While remaining green, Founder and CEO, Zem Joaquin, and her team emphasize style for the green generation. 4.
Design Sprout
– Design Sprout is your guide to green design. While this blogger, Veronica Peterson, is not dedicated to the greenery of architectural framework per say; for this blog, the greenery on the inside is what counts. Decorate green inside! 5.
Architect Magazine
– Aaron Betsky, author of Green Architect (from Architect Magazine's Blog), differentiates himself as an architect with his strong background in the visual arts. In this blog, he is able to fuse the arts with green innovation, attracting a new target audience to get involved with green architecture. 6.
Architecture Addiction
– This blog has recently been focusing on internal renewable energy. Pointing out the most recent programs and installations of interior designation of green sustainability. 7.
The Quirky Contractor
– Mitch, the "quirky contractor" gives insightful tips on building green from a contractor's perspective. There are a number of anecdotes that give this green blog a personal touch. 8.
Tiny House Design
-. "Less is more" is the motto of this blog, and makes sense if you're willing to downsize. Tiny House Design, authored by Michael Janzen, is a great blog that demonstrates how you can be more sustainable in a smaller space without making any major sacrifices. 9.
Clean Air For Cities
– Clean Air Through Green Roofs is a specialty blog that emphasizes the importance of saving energy via green roofs. Roofs are everywhere, and this blog makes it easy for anyone to realize that this newer method of roofing is here to stay. These bloggers point out all of the positive aspects of green roofing and are continually posting with up-to-date additions.